The plumbing and heating provider
We have been established for over 16 years working across all aspects of plumbing and heating. We take pride in the knowledge our heating engineers have and therefore the quality of service we offer our customers.
Over 16 years we have worked across all industry sectors from bathroom installs to new and replacement boilers, leaks, solid fuel, wood burning stoves and new builds.
Most importantly over this time we have forged longstanding, trusted relationships with our clients across Scotland.

Accreditations
To ensure our customers receive the highest standard of professionalism, our company is accredited and monitored by well known industry bodies. Giving you peace of mind that we have the most up to date training and industry knowledge.
Worcester Bosch Accredited Installer
The plumbing and heating provider is proud to be Worcester Bosch accredited installer.
This means the UK's No1 boiler manufacturer have recognised our commitment to offering the highest standard of customer service, ongoing commitment to product and regulatory training and most importantly installation excellence.
Being a Worcester Bosch accredited installer (WAI) means your boiler installation is covered by a market leading guarantee that's only offered through the WAI accreditation, giving you piece of mind that you are covered in the case of any problems for up to 12 years.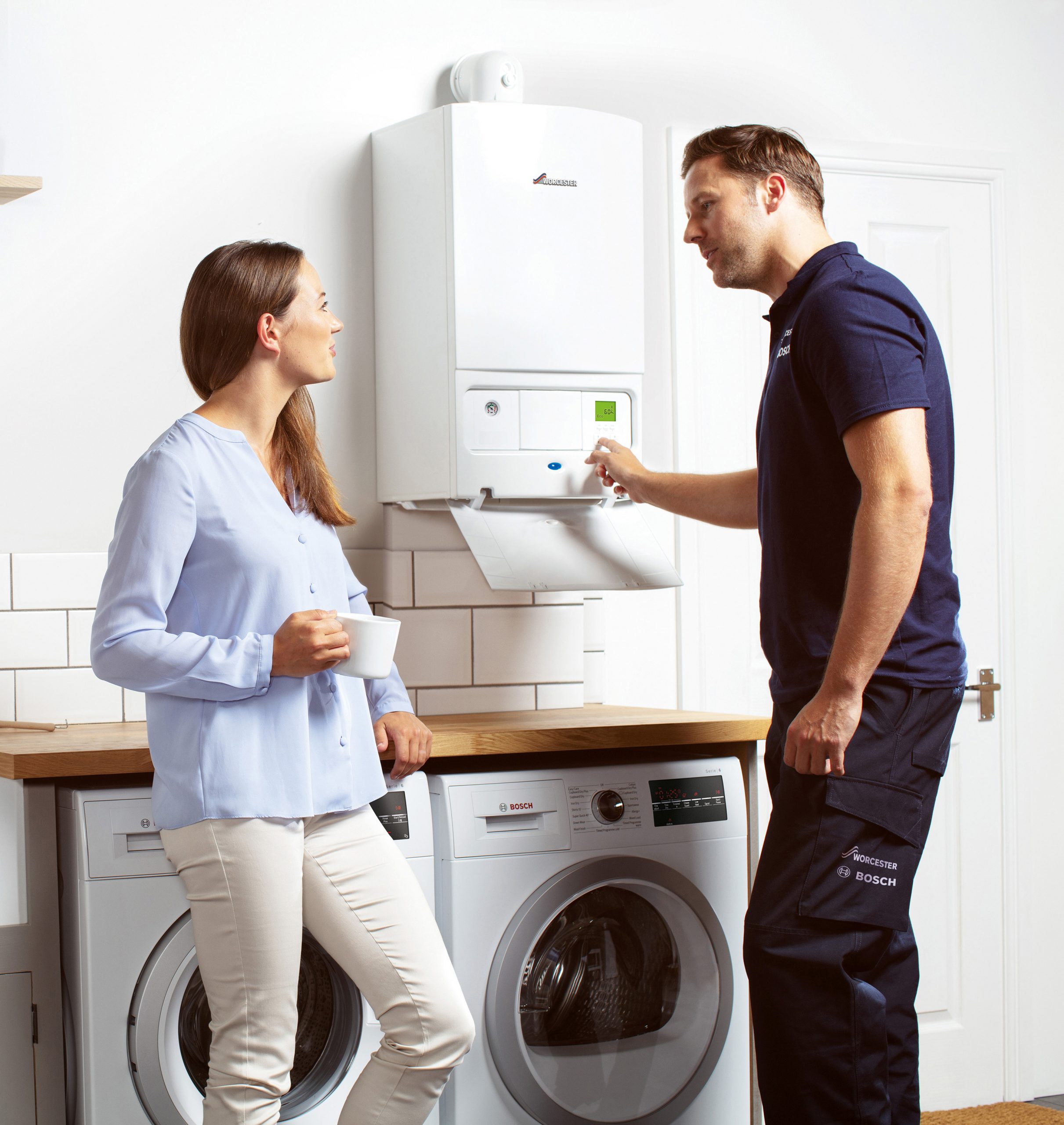 The most recent project Craig was involved in was the biggest yet, a complete 'bare brick' restoration of our Georgian Townhouse. Craig came up with innovative solutions to problems that even engineers and architects hadn't anticipated. Walls were removed, kitchens moved, boiler re-located, house re-wired, re-plumbed, floors re-newed, ceilings re-built .. the list goes on! It's the things that you don't even think about that Craig and his team did so well too – being open with neighbours and asking them whether there were times that suited 'noisy' works better than others.
We would recommend Craig and PHP without hesitation. He is more than a tradesman, he's an artisan that takes great pride in his work; the sort of person that will have all the screw-heads on sockets and light switches all perfectly horizontal. A true pleasure to deal with.
We had Craig and the team remove our back boiler with water tank and install a new Worcester combi boiler. He also replaced some of our old inefficient radiators. The work was done quickly efficiently and with the minimum amount of mess. They did a brilliant job of tidying up after they had finished. The new system is great, far more effective, costs us less than the old system to run and the house is far warmer. We even got a great warranty which gives us peace of mind as long as we get the boiler serviced every year.
With a project of this size the company was very aware of the amount of internal disruption in the house this scope of work would cause and were excellent in supporting us in minimising disruption and smartly phasing work. The team would range from 2 – 5 tradesmen all top notch courteous and professional leaving the worksite each day tidy and unobtrusive.
So this only leaves me to say that from me and my better half, thank you all, we were and remain delighted and have no hesitation in recommending Craig and his Team.
You can call, email or fill in the form below with your enquiry and we'll get back to you as soon as possible.
ADDRESS
The Plumbing & Heating Provider Ltd
16 Easter Cornton Road
Stirling, Stirlingshire
FK9 5ER